Installing Cards in the 2port NC4FG/Fin cabinet
Click to open a full-size image
---
The node box contains 3 carrier cards, each of which has one printed circuit board (PCB) attached.
---
In the foreground is the regulator on its carrier card. The fully assembled regulator was from Amazon and cost just a few dollars. When powered, the display will show the volts and decimal volts on the input or output.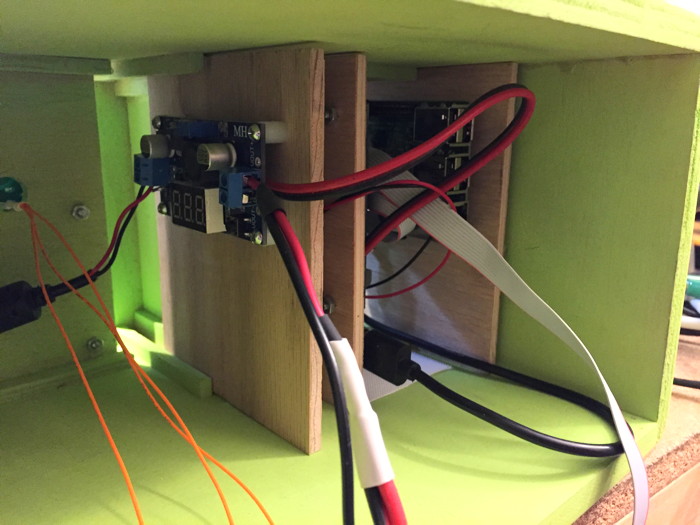 ---
For these small node boxes we substituted a 9v Alkaline battery instead of the Gel-Cel. This saves weight but increases maintenance because the 9v battery won't be charged. Instead we'll have to keep track of its use and replace it periodically. Hopefully it will last for months. The battery is only used when the node is unplugged from AC power.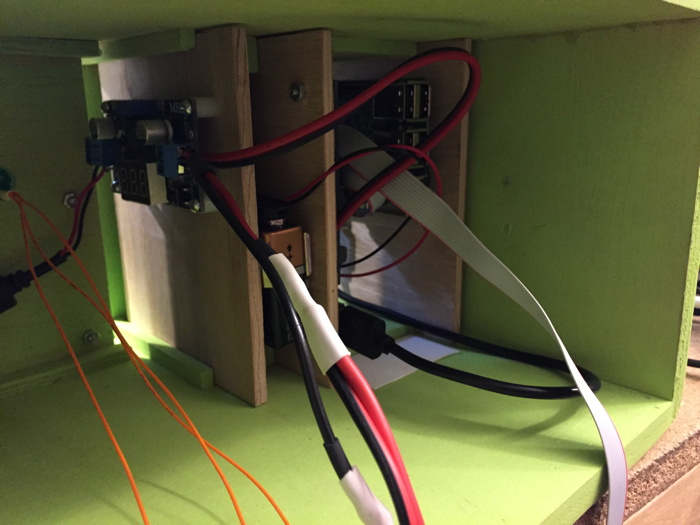 ---
The white pad on the "floor" of the box is a Velcro hooks pad. A small wooden piece will be attached to keep the 3 carrier boards from sliding out of the box when in motion.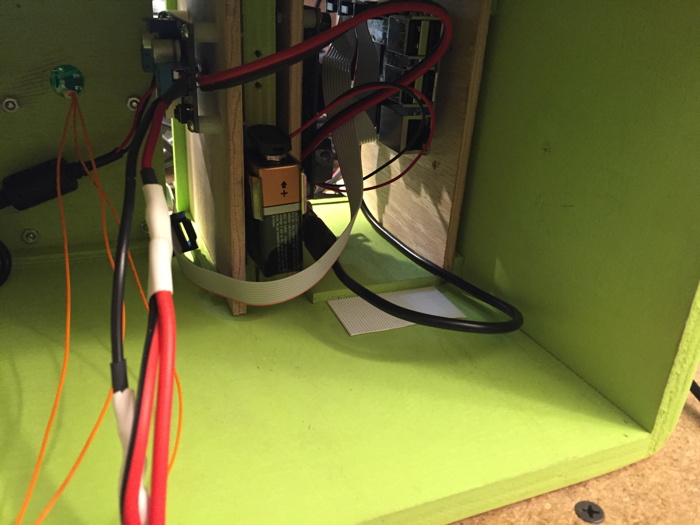 ---
Here is a photo of the slide-prevention stick.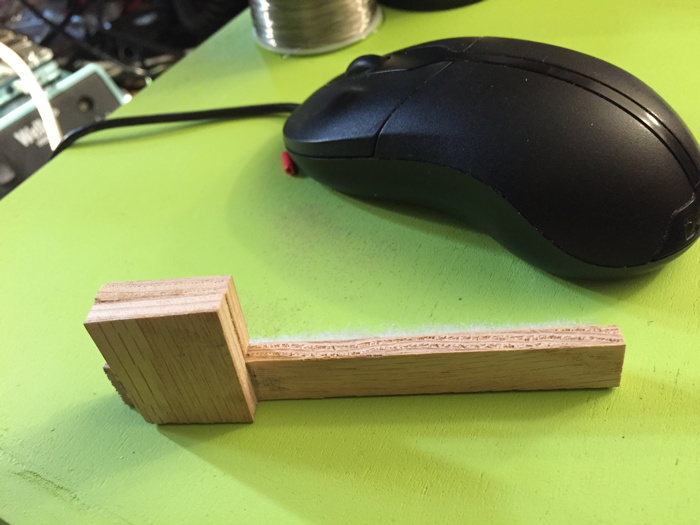 ---
Placing the stick into the node box.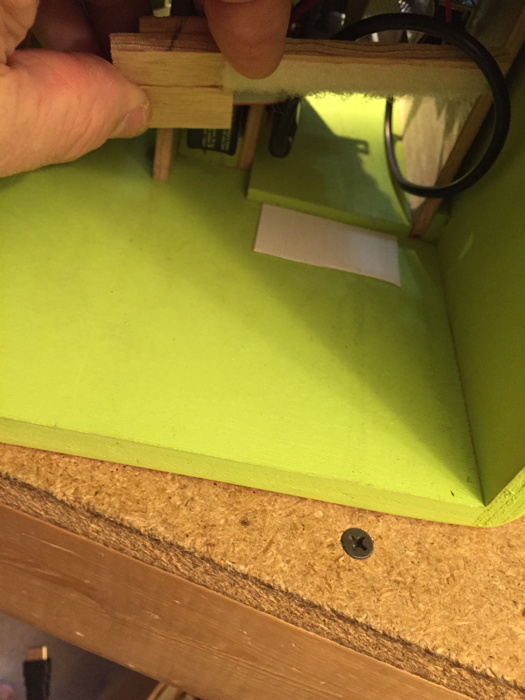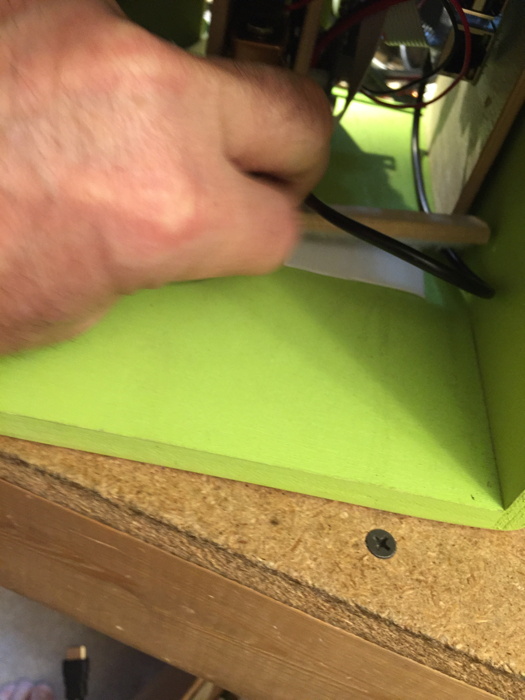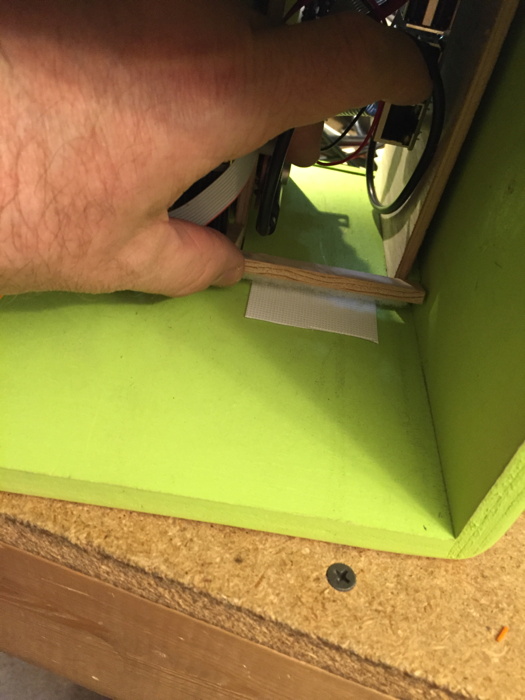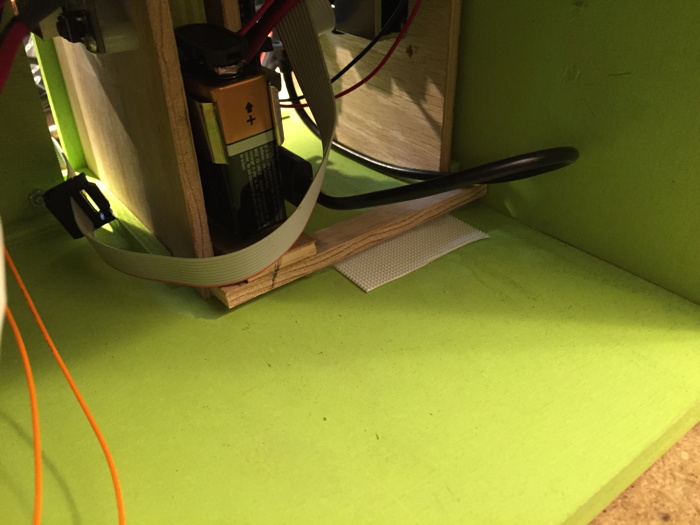 ---
The fully assembled node. For this box, the 144 and 222Mhz radios are attached to a diplexor and then to a magnet mount antenna. The goal is to limit the amount of RF which stay's inside the box. The TNCs are somewhat RF sensitive.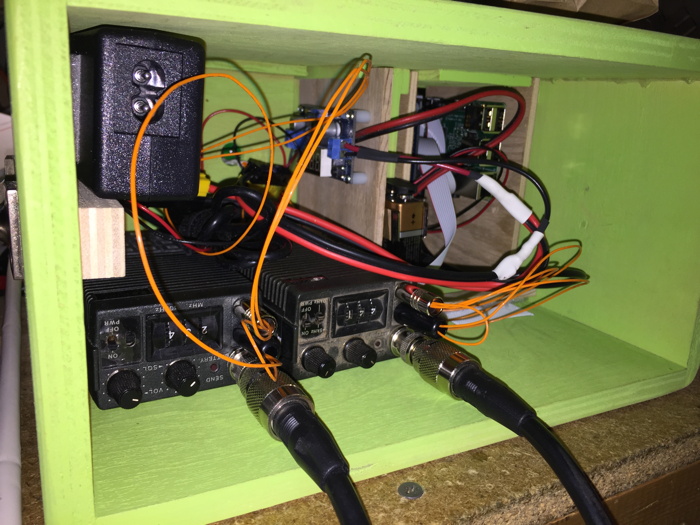 ---