KW4WA node-box 001
Photos and carpentry by Julio Paredes KW4WA October 2020, a single port node based on stackable components. Two boxes are shown here. A 3rd could be constructed to add a 2nd radio port.
---
Front of the node stack
The Kenwood TK760G was about $70 on eBay. It is a 25 watt 100+ channel transceiver with robust front end. It also has a potential for 4800 or 9600 baud application in a TARPN network.
Also on the front are the main power supply, the switchover circuit and charger for the backup battery, and the 5.2v USB supply for the Raspberry PI 4B.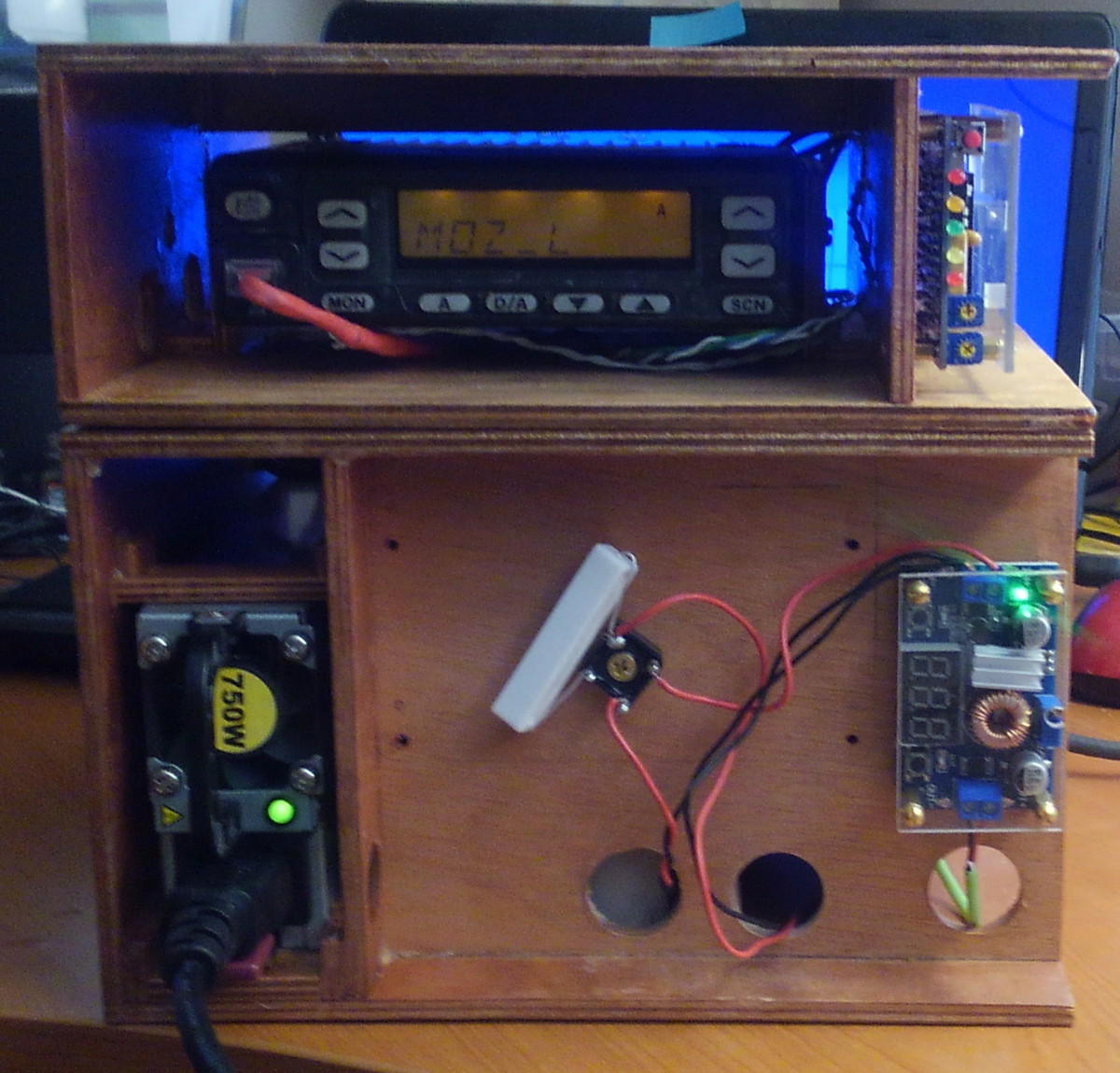 ---
Side photo showing carry holes, making it easy to get a grip. Most of the heat is radiated out the front of the supply, by the AC power cord.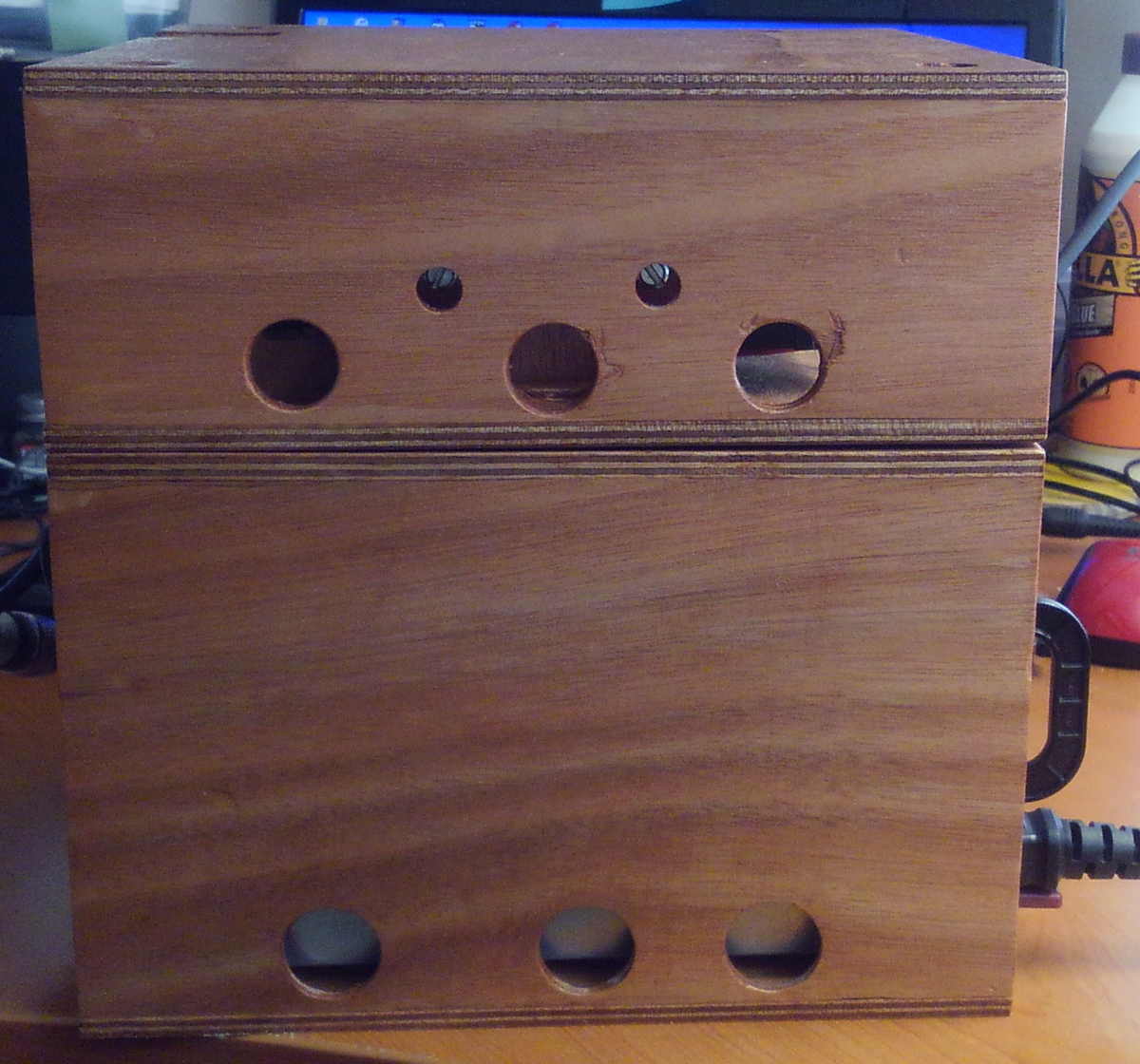 ---
NinoTNC on the radio box, Raspberry PI on the base box.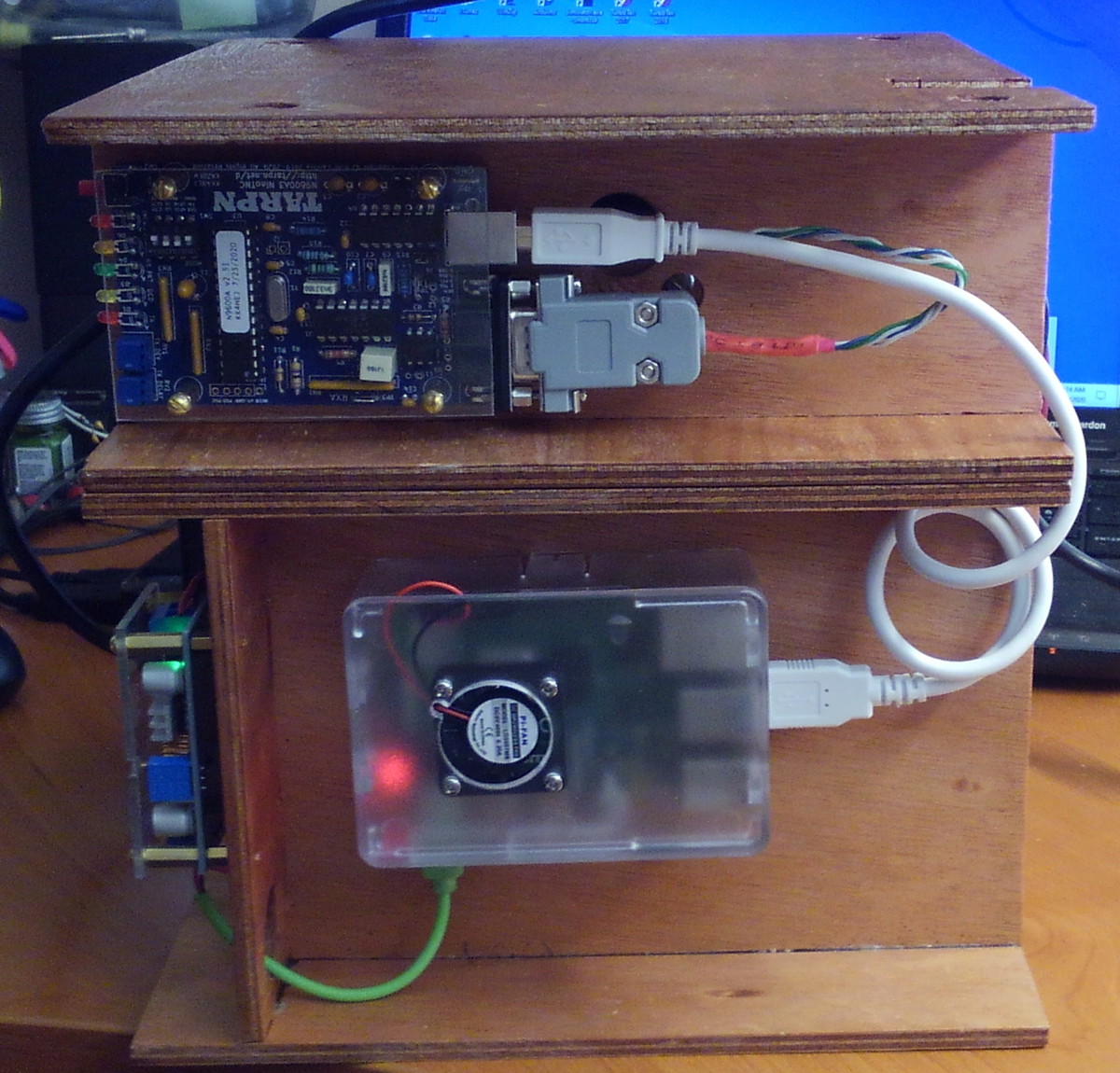 ---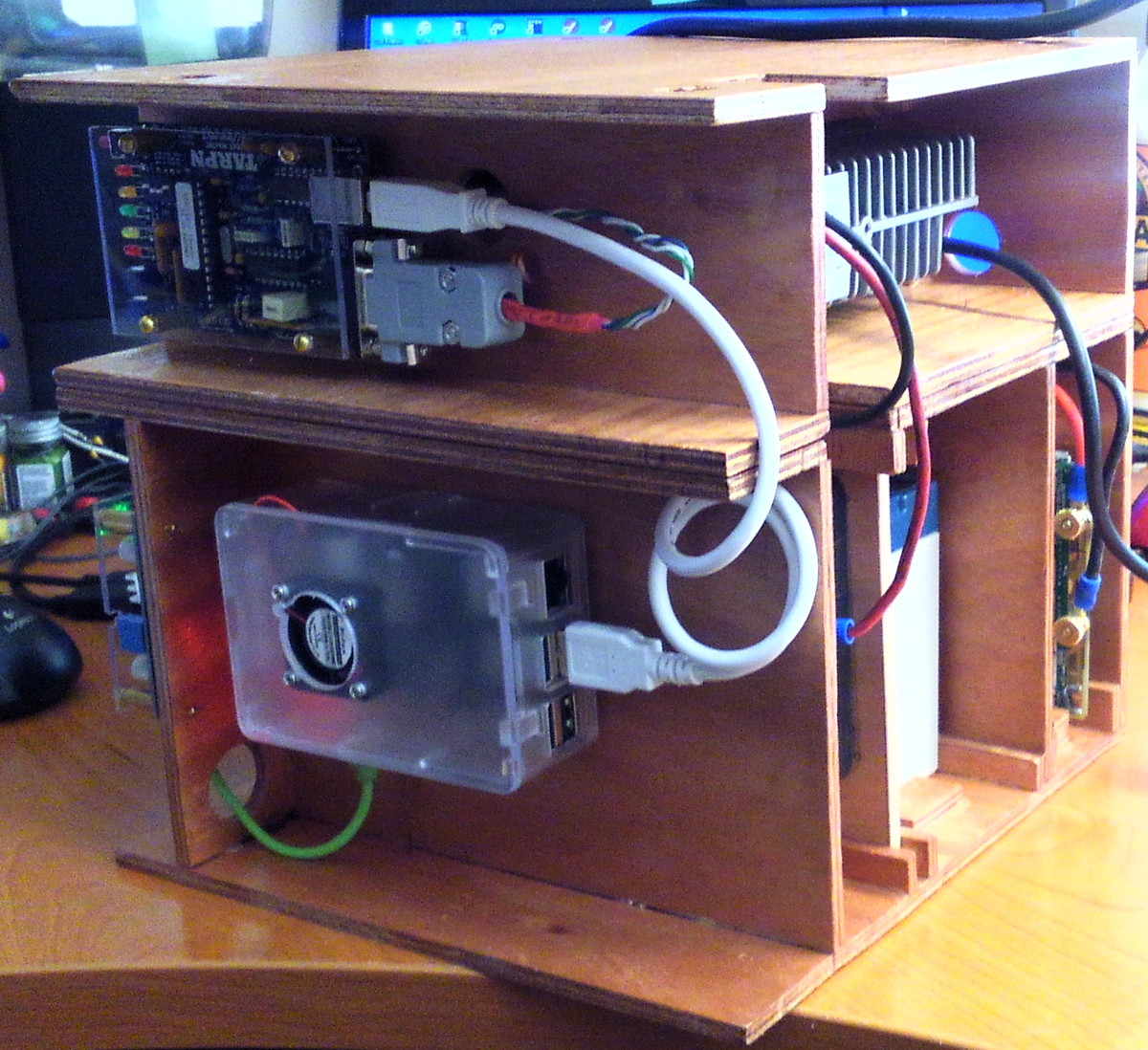 ---
This is a view of the feet and sockets allowing the boxes to stack.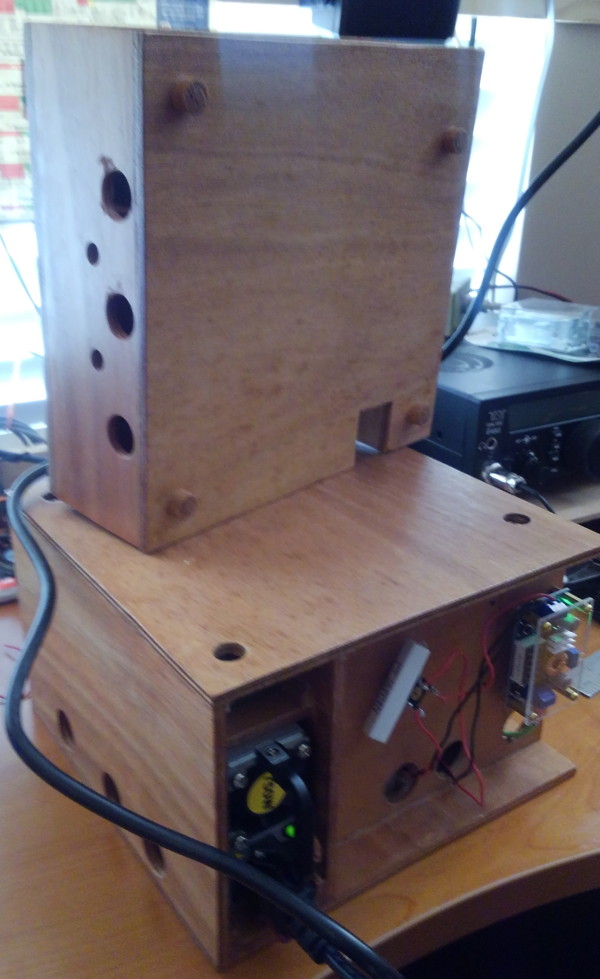 ---
Across the bottom are
Raspberry PI,
power distribution and fusing,
backup battery for the digital section,
and main 14.2v power supply.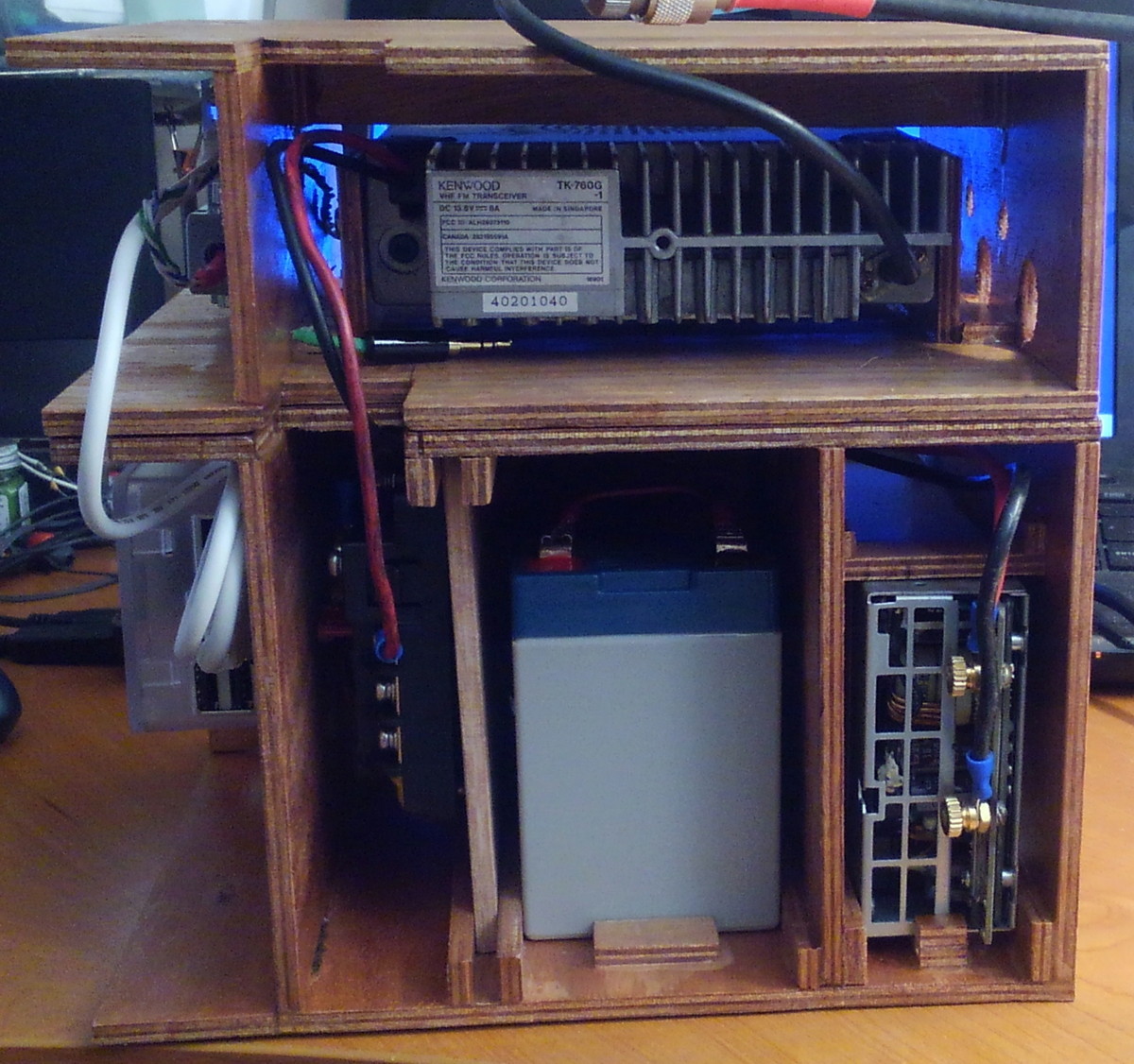 ---