FAQ: Node Details for Base-box
See also
FAQ: Node Details, Simple Node example
The block diagram shows a base-box design which was built for 10 or so Central North Carolina nodes in late 2018. A newer design exists which replaces the CB speaker and amplified computer speaker with raw speakers and modular op-amp devices for both, instead of just using the op-amp for the ribbon-cable RX audio. Switches were added to disconnect the battery (for full shutdown) and to turn off the computer speaker. Below the block diagram are photos of a node from early in the period this base-box design was used, and also a parts-list for this design.
---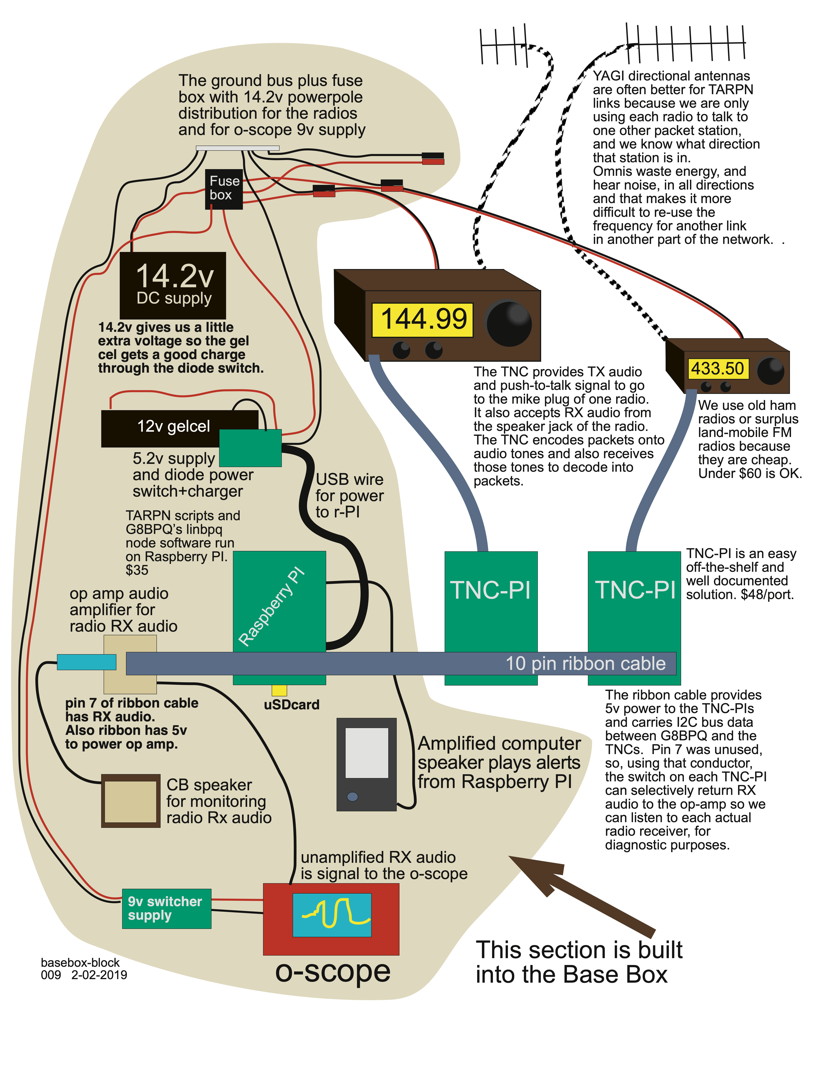 ---
Download a poster-quality image of the block diagram by right-clicking
here
and select "Download Linked file," or something like that.
---
In the builder page there is a parts list for the Base Box diagrammed and pictured here. In addition there are sections for shopping for much of this as well as diagrams for the current technology TNC-PIs, audio monitoring (maybe under TNC-PI), power supply, and robust backup power (under power supply).
See
Node Shopping List
See also
Node Shopping List ↠ Base Box parts list
Note: The SPST switch was used to interrupt the CB speaker audio from monitoring pin7. Sometimes you want to watch the packet data on the scope but don't need it to blast out the speaker.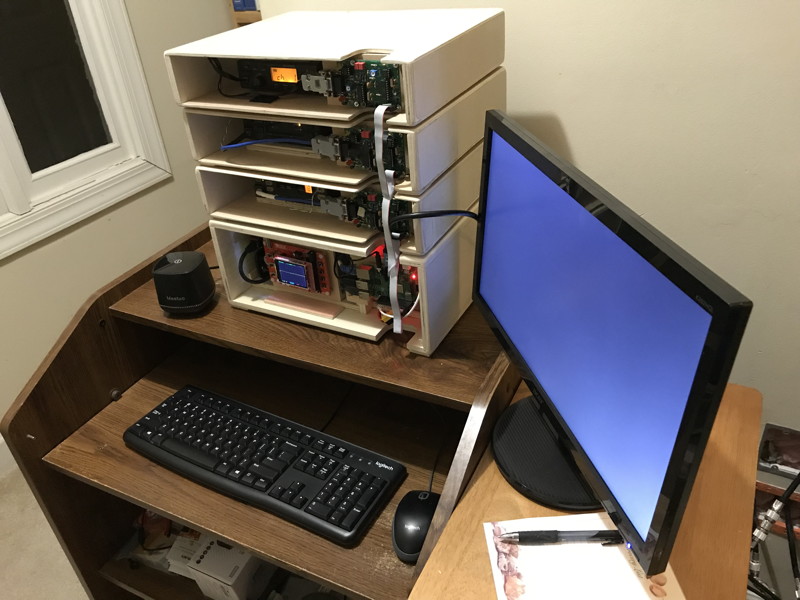 Here's Doug N3LTV operating from the Raspberry PI GUI at DOUG:N3LTV-2: